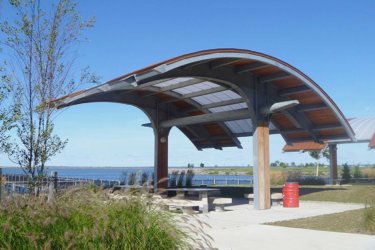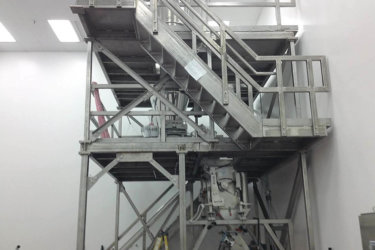 As part of a structural package or as stand alone, we detail, fabricate, and supply a host of miscellaneous metals covering all of Division 5 specifications. Our fabrications are supplied to industrial or architectural clients alike and include stairs, handrails, platforms, mezzanines, caged ladders, metal panels, and other custom fabrications across multiple industries.
Architecturally Exposed Structural Steel (AESS) Metal Fabrication
In architecturally exposed structural steel (AESS) applications, we fabricate to all levels (categories 1-4) and enjoy producing true craftsman fabrications with our trained staff. Whether you need highly decorative ornamental iron, custom fabrications or functional industrial miscellaneous metals, Hohl Industrial Services can meet your needs.